CNC production of plastic and metal
Flexibility for the highest demands
CNC milling still is one of the most flexible production technologies. It can be used in multiple ways for the production of prototypes.
CNC milling is given its versatility by the high dimensional accuracy and a wide selection of potential base materials. Possible options are quickly available prototypes made from plastic or metal, as well as the reworking of vacuum casting parts, precision casting parts, or injection molding components.
With our five-axle milling machine even extremely complex contours come out perfect.
The machine produces freeform surfaces, like the ones of a compressor wheel, without any difficulties, even though they put the technology to the utmost.
In the PTZ we use CNC milling especially for the reworking of cast parts from vacuum casting and lost-wax casting. Additional holes, the cutting of threads, or the face milling of surfaces refine component parts in a subsequent treatment.
Reference projects CNC Production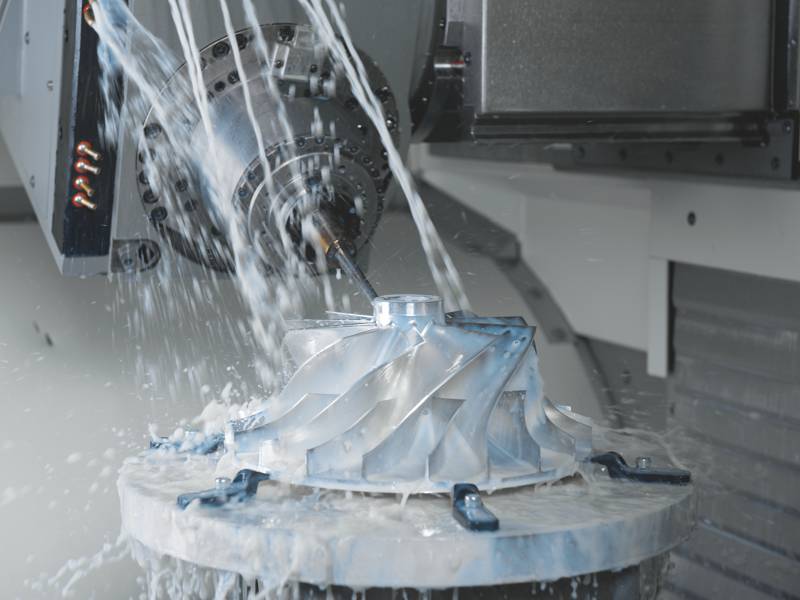 compressor blade wheeler - cnc milled - referencepart...
> read more